I spent a substantial amount of time planning the next five months today, I'm going to be so incredibly busy I'll probably go insane when it's all over, if I don't go insane during... Feeling extremely positive and energised after a lengthy Christmas break. It's great to reach the point where I have recouped enough that I'm so enthusiastic about getting back to work that I don't have to try to be enthusiastic. I have gone into a ridiculous amount of detail, so even though it's a lot of work, if I meet the hundreds of tiny 'deadlines' it's manageable.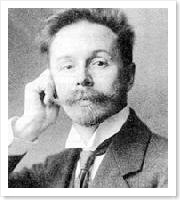 I've been thinking about the music for the animation and in my research I came across Alexander Scriabin, who composed a symphony called Prometheus: The Poem of Fire. It's only loosely based on the myth itself, but he designed an instrument called a "clavier à lumières", which was a kind of colour piano - each note assigned a colour [akin to sound > colour synaesthesia] which would be projected as part of the performance. I've only found one bit of film showing this, but I found it quite interesting as I'm interested in the visual being entwined with the aural and how they can respond to each other.
I've listened to it several times now and I think it's pretty close to what I was after with the dynamics of the music, although at twenty minutes long it needs some thoughtful editing. Others on my shortlist include: Explosions in the Sky - Look Into The Air or A Poor Man's Memory, Jethro Tull - Post Last, Ludovico Einaudi - Questa Notte, Enya - Cursum Perfico, 65 Days of Static - 65 Doesn't Understand You. I'm fairly sure there was also a Mogwai track that I had in mind too. I'll have to go through this list again when I have the storyboard done and I can put together an animatic or two to see how they could work together.
A few more drawings of my Prometheus from today: